Use a Password Manager
Finally, we highly recommend a password manager: think of it as one tool to rule them all! Password managers help you to keep track of all of the accounts you will create when using several of the online tools above. We recommend installing Bitwarden, an open-source password manager that offers its core features for free for Windows, Mac, and Linux computers, all major web browsers, and iOS and Android mobile devices. When you install BitWarden, you create one universal password (be careful not to forget it) that grants you access to all of the account usernames and passwords you catalog. You also install the Bitwarden extension in your preferred web browsers. When you register for a new account in your browser, the password manager typically asks if you wish to store that information in your vault with end-to-end encryption. Also, when you visit that site in the future, the password manager usually recognizes it and enters your login credentials with one click, as shown in Figure 1.4.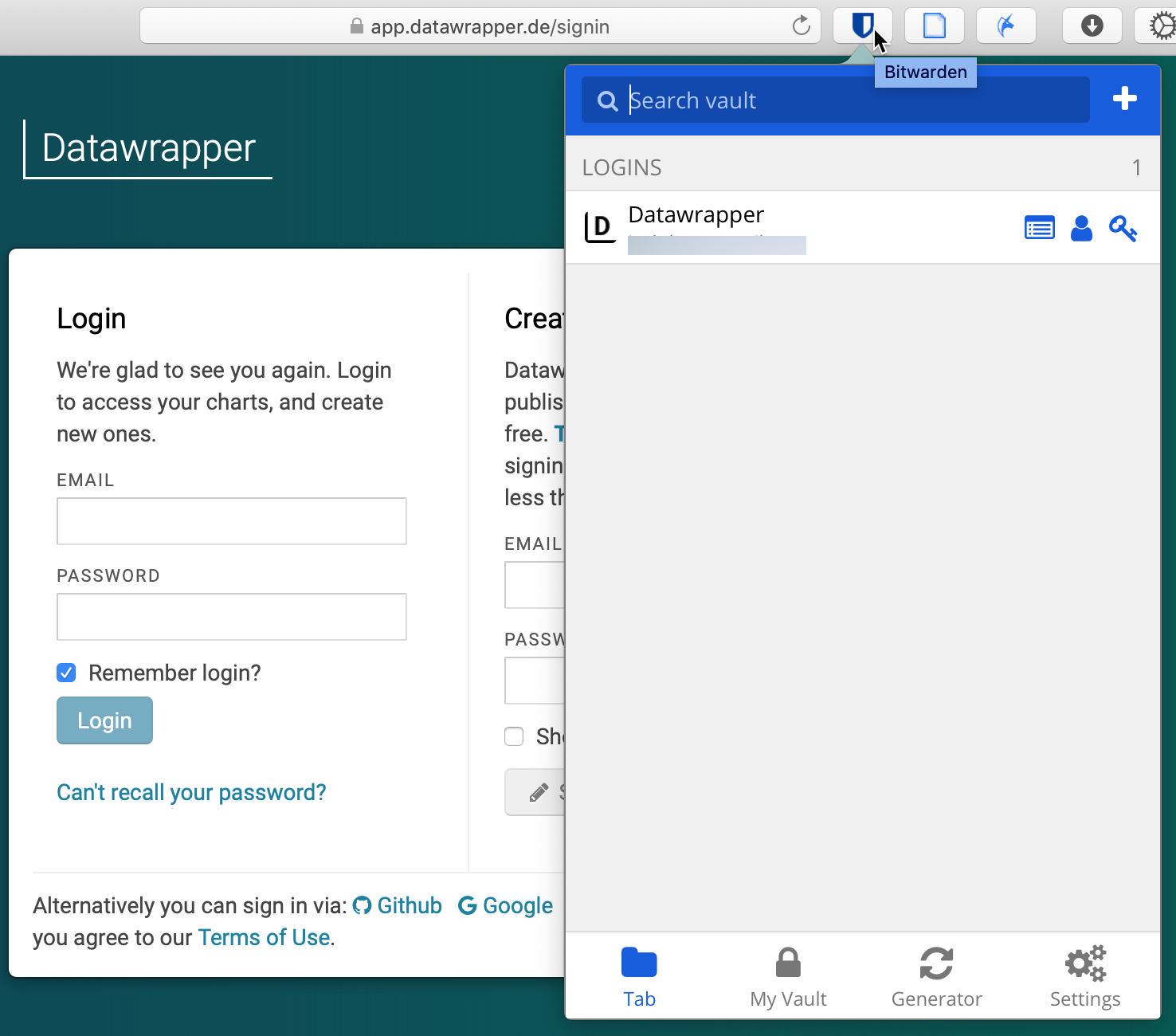 We recommend storing your passwords inside a tool like Bitwarden, rather than in a specific web browser (such as Chrome or Firefox) for two reasons. First, you can set up BitWarden to sync and access your passwords across different browsers and multiple devices, including your laptop and mobile phone. Second, if your primary browser or computer crashes, you still have online access to your secure Bitwarden vault, which means you can continue to work on a different computer.
Summary
Now you have a better sense of the wide range of data visualization tools we recommend in this book, and how to make wise decisions when choosing among tools in general. Always keep the data story in the forefront of your mind, since the tools are simply means to help you achieve that end. The next chapter is designed to strengthen your skills regarding the most common tool in our data visualization toolkit: spreadsheets.