Collect Data with Google Forms
As you saw in prior sections, we invite readers of this book to fill out a quick online form so that we can learn more about people like you, and to continue to make revisions to match your expectations. So far about 3,000 readers have responded, and you can view this public spreadsheet of survey responses about their generation location, prior level of experience and education, and goals for learning data visualization. In this section, you'll learn how to create an online form and link the results to a live Google Sheet.
Inside your Google Drive account, one tool that's often overlooked is Google Forms, which is partially hidden under New > More > Google Forms, as shown in Figure 2.13.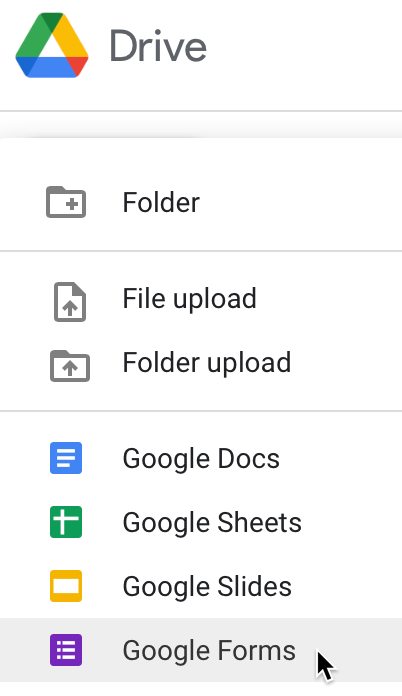 The Google Forms Questions tab allows you to design questions with different types of responses: short- and paragraph-length answers, multiple choice, checkboxes, file uploads, etc., as shown in Figure 2.14.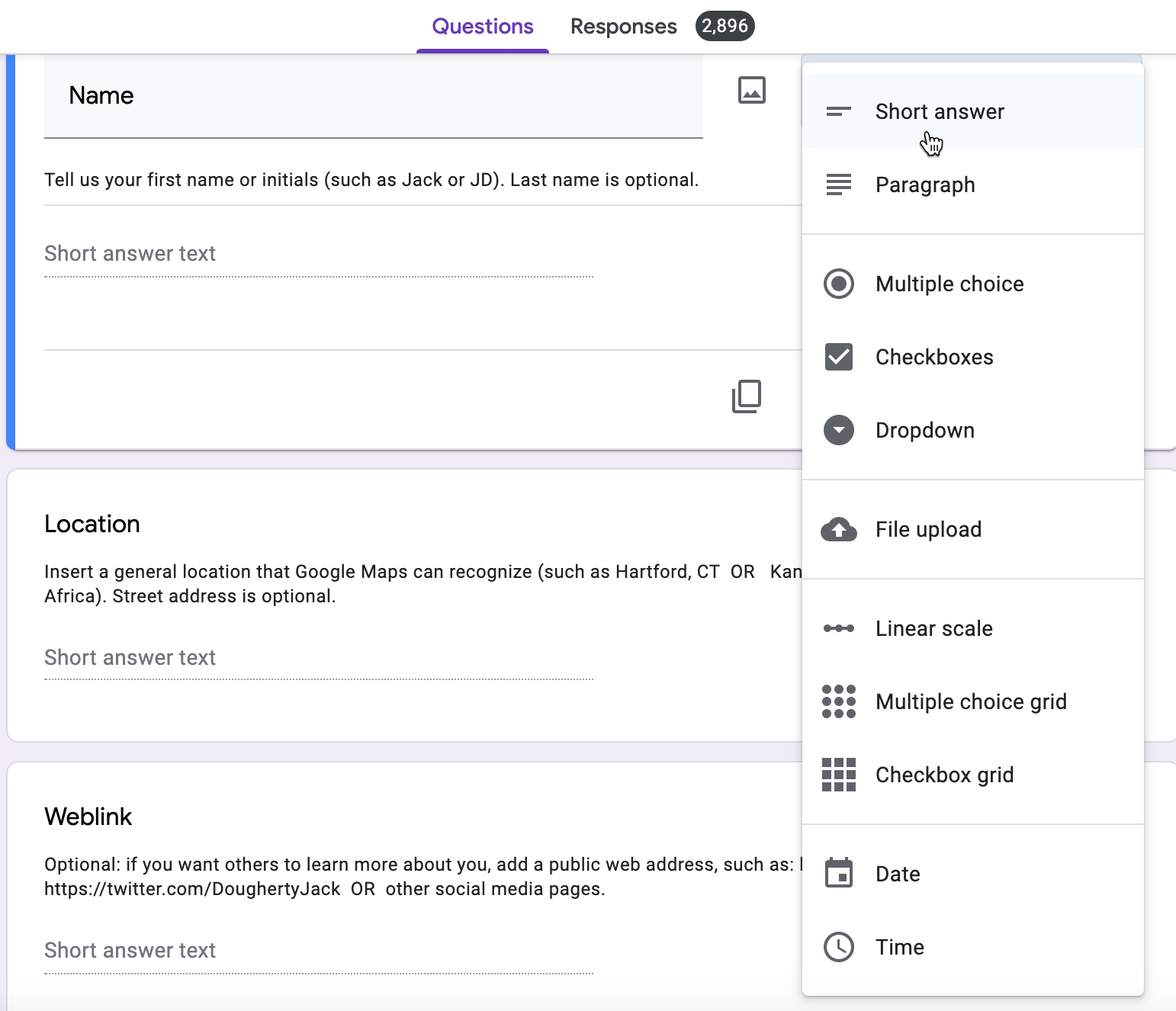 Give each question a very short title, since these will appear as column headers in the linked spreadsheet you'll create further below. If a question needs more explanation or examples, click the three-dot kebob menu in the bottom-right corner to Show > Description, which opens a text box where you can type in more details, as shown in Figure 2.15. Also, you can Show > Response validation, which requires users to follow a particular format, such as an email address or phone number.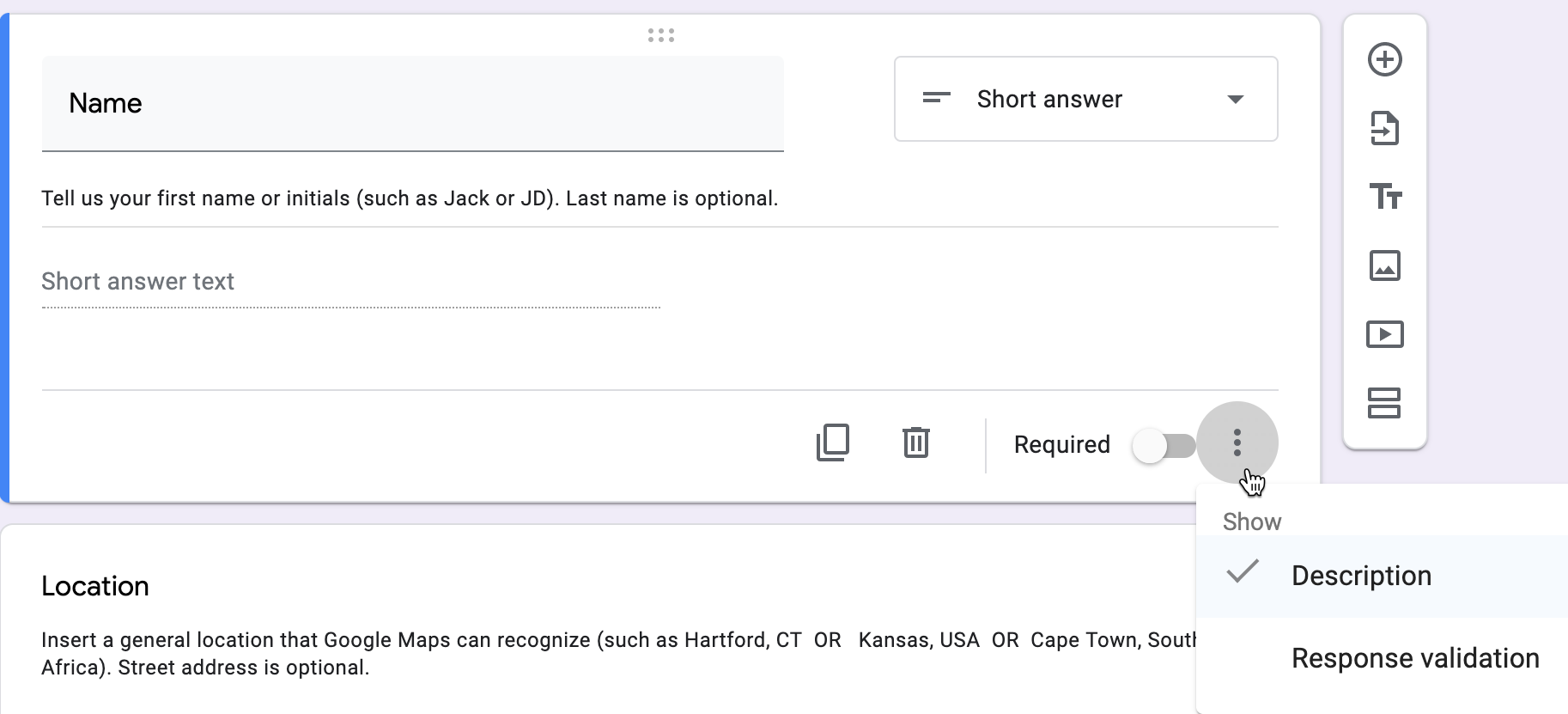 To preview how your online will appear to recipients, click the Eyeball symbol near the top of the page, as shown in Figure 2.16. When your form is complete, click the Send button to distribute it via email, a link, or to embed the live form as an iframe on a web page. Learn more about the latter option in Chapter 7: Embed On Your Web.

The Google Forms Responses tab will show individual results you receive, and also includes a powerful button to open the data in a linked Google Sheet, as shown in Figure 2.17.

Now that you've learned how to collect data with an online form and linked spreadsheet, the next two sections will teach you how to sort, filter, and pivot tables to begin analyzing their contents and the stories they reveal.